Representing Scotland, Lothian Running Club's Sarah Inglis finished 12th overall and 4th Brit in the IAAF Antrim International Cross Country event on Saturday.
In a high quality women's field stacked with international cross country runners Inglis, covered the undulating and muddy 5.6km course at the Greenmount Campus in 19m 55s.
The Antrim International, which is one of 12 IAAF world permit cross country events, was won by African 10,000m champion Alice Aprot Nawowuna from Kenya with Mimi Belete an Ethiopian who runs for Bahrain in second place, Ireland's Fionnuala McCormack finished in 3rd place three seconds ahead of first Brit Kate Avery who had won the Great Edinburgh XC the previous week.
Fife AC's Stephanie Pennycook who ran for Scotland alongside Sarah finished in 15th place in 20m 17s.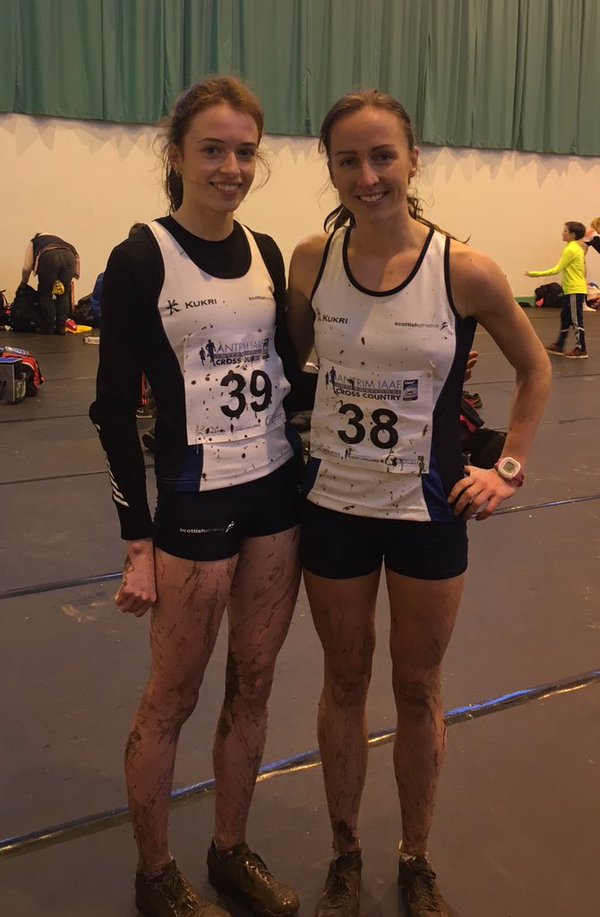 This wasn't the first time the Lothian athlete has donned the Scotland vest in Antrim having competed there in successive years 2009 to 2011, after finishing 8th in the under-20 race in 2009 she went on to take the title in 2010 before stepping up to the seniors where she finished in 3rd place in the Home countries international.