Lothian Running Club's Max McNeil produced one of his best ever runs to lead home over 9000 runners as he raced to victory in the Oklahoma City Memorial Half Marathon.
The race is run to commemorate the Oklahoma City bombing on April 19,1995.
Along the way, runners pass 168 banners, each bearing the name of one of those who were killed in the Oklahoma City bombing.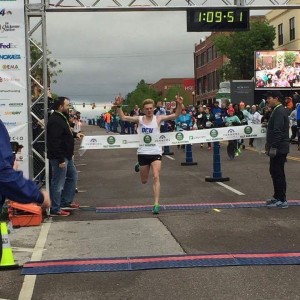 McNeil who is currently studying at the Oklahoma City University completed the 13.1 mile course through the streets of the city in 1 hour 09 minutes 51 seconds which was almost three and a half minutes clear of his nearest pursuer. It wasn't the quickest the Uphall Station athlete has ran for the distance, in 2014 he recorded a time of 1h 08m 02s in the Edinburgh Running Festival half marathon.