SHONA SUPER-VET IN BENNACHIE ULTRA.
Shona Young's amazing run of category success in ultra events continued in North East Scotland at the weekend.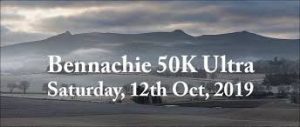 The Lothian runner turned in an excellent performance to finish 4th female overall and first in the Super-Vet category in the inaugural running of the Bennachie Hill Ultra 50k race.
In a race which also includes an elevation of 5,000 feet Shona completed the course in 5 hours 52 minutes 41 seconds.
Shona's success adds to what was a fantastic prize winning weekend for LRC members.