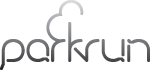 We are working towards starting the Livingston parkrun in the New Year 2016. We are now have parkrun UK agreement. We need to put together a team of helpers for each run date. The parkrun starts at 9:30 each Saturday and should be completed by 10:30. Volunteers are asked to meet at 9:00 for a briefing and can then be in place by 9:30. Volunteers will typically be asked to marshal points on the course at first and then later can take on the timing and bar code scanning roles. Each run also has a Tail Runner.
Please can you confirm your availability to help at the Livingston parkrun by following the links below. Please can you give your email address, parkrun ID and prefered role.
Volunteers who complete 25 volunteering roles are eligible to claim a free parkrun volunteer T Shirt so please do let us know your parkrun ID.
Parkrun roles: Marshal (6), Timekeeper (2), ·  Numbers & Numbers Assistant (2), Barcode Operators/collector(2), Tail Runner, Funnel Manager and Run Director