Article on the club's Sarah Inglis in Friday's Herald
http://www.heraldscotland.com/sport/other-sports/inglis-is-living-the-dream-in-vancouver.124827224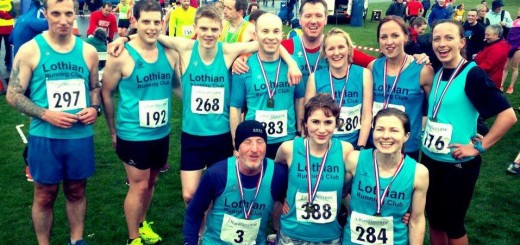 Conditions were cold, wet and windy along the Edinburgh waterfront on Wednesday evening for the anuual Scottish Athletics 5k Road Running Championships Silverknowes The weather might well have been invigorating but so was the performances of the Lothian Running Club members who turned out in good numbers. Not for the first...
Four Lothian Running Club members were among the masses who took part in Sunday's London Marathon. All three Lothian Runners who completed the race recorded new PB's for the marathon distance. Colin Partridge had an excellent run breaking the 2 hours 45 minutes mark for the first time. His time of...
Running as a guest, Sarah Inglis was a comfortable winner of the Women's 3000 metres at the Scottish Universities & Colleges Association Track & Field Championships at Grangemouth Stadium on Saturday. Only 5 runners lined up for the race and the Lothian runner was never seriously challenged as she coasted to...