Cupar '5'
CUPAR '5'
31 Will Moffat  31.21
38 Alan Cunningham 31.25
180 Jim Salvage
219 Finished.
Full results
http://www.fifeac.org/events/fife-ac-events/cupar-5/1331-cupar-5-2019.html?fbclid=IwAR3o9XXZMNS0-HAWk4UHeeeK3p415588re5_PdZLdZ9KHQx4W9RdMtMmbGw
Monthly Training Schedule

Download Monthly Rota
Next Training Session
May
28
Tue
6:45 pm
Tuesday Intervals Training
Tuesday Intervals Training
May 28 @ 6:45 pm – 8:00 pm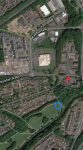 Tue night training Sessions.  Various interval sessions at various locations throughout Livingston.  Parents of younger athletes should check with coach for suitability of sessions.  See Club Facebook Page for weekly updates. Meet 18:45...
May
30
Thu
6:45 pm
Craigswood Track
Craigswood Track
May 30 @ 6:45 pm – 7:00 pm
Meet at 6:45 at pavilion.  Warmed up for 7. Varied Sessions that can be tailored according to ability. Suitable for ages 8+   (for U8s please see our Sunday Session at Dechmont Law)

Lothian Strava Group