Fiddlers Winter Course
The attached image shows the course for Short and Long Winter Fiddlers courses.  Both Races start and end on the Footpath next to the St Margaret's Academy car park (point A) and head up under the underpass to the roundabout at Point B.
The full race then covers two full laps of the loop B -> C -> D -> B, before returning to the finish at A.
The Short Course is an out and back course from A -> B -> D and back again. For this race marshals will normally be stationed at points B (depending on availability) and D to provide supervision on course for younger runners.
Fiddlers Summer Course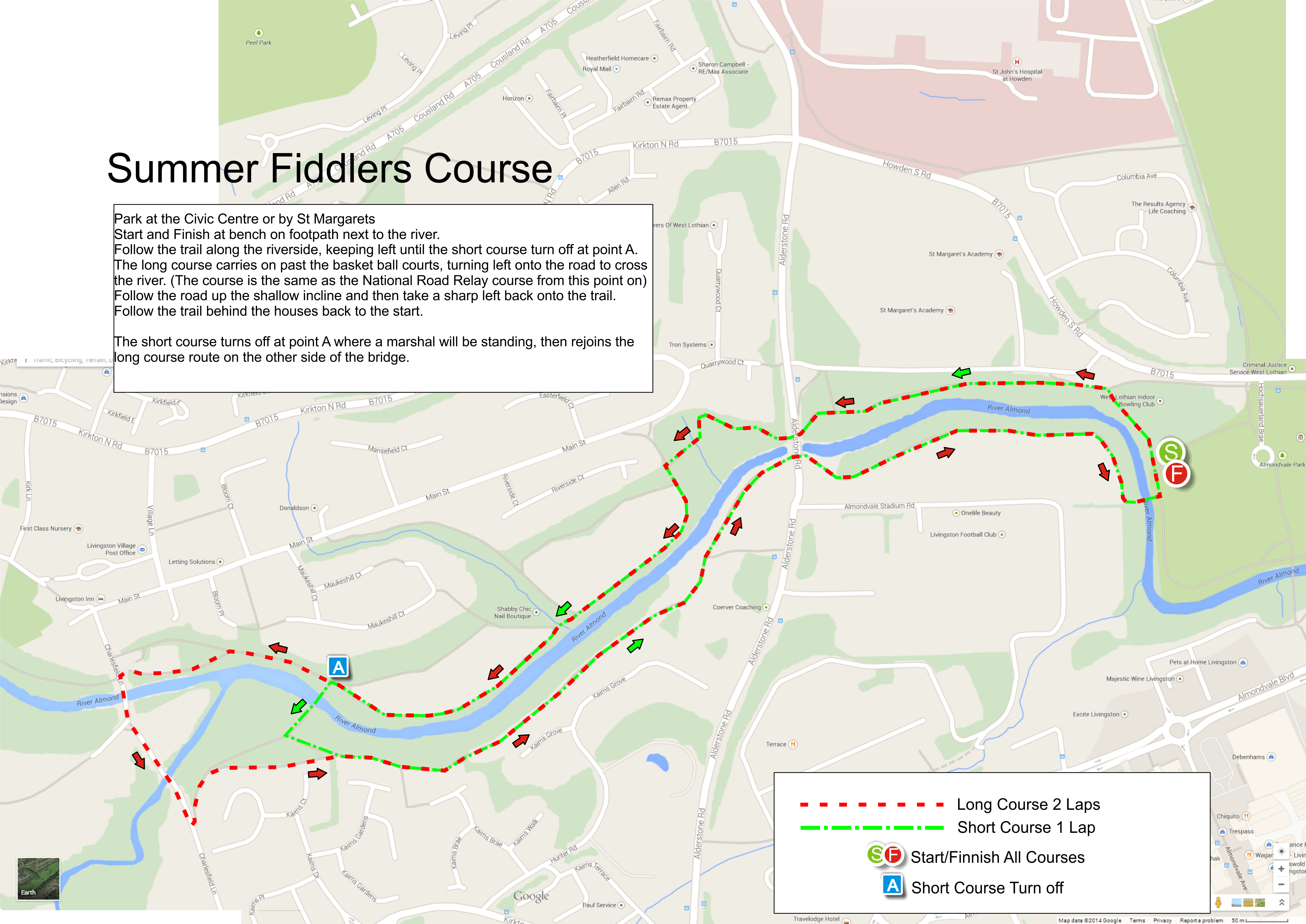 The summer course follows a scenic offroad riverside route. The Long Course covers two full laps, while the short course is 1 slightly smaller lap which crosses the river at an earlier bridge, before rejoining the long course route.