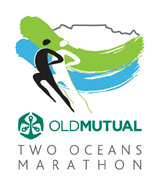 A Lothian club member has completed what is described as "the World's most beautiful marathon".
This morning – Easter Saturday – at 6.30am Suzanne Matonti set off to cover the 56km[34.8 miles] of the 44th running of the Old Mutual Two Oceans Ultra-Marathon in Capetown, South Africa.
The Ultra Marathon Route is actually quite flat for the first 28 kilometers, and then starts to climb quickly as one approaches the start of Chapman's Peak. From Hout Bay, the route climbs again to the highest point at Constantia Nek. Thereafter the route is undulating until the finish at UCT.

  Start point : Main Road in Newlands. Quarter way mark (14 km): In Lakeside, just past the Sandvlei turnoff. Halfway mark (28 km): On Noordhoek Road before Chapman's Peak Marathon mark (42.195 km): Near the cemetery on Constantia Nek
This is a marvellous achievement by Suzanne who 4 years ago this weekend was part of the club quartet who won silver medals at the Road Relay Championships in Livingston.
Below are the details of her excellent run.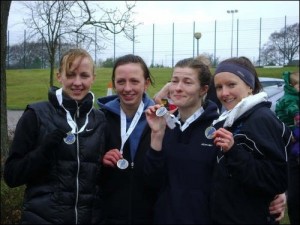 Event  
2013 Old Mutual Two Oceans Marathon
Race  
56 km Ultra Marathon
Date  
Saturday 30 March 2013

---

Name  
SUZANNE MATONTI
Country  
United Kingdom (GBR)
Category  
Age 20-39
Gender  
Female

---

  Suzanne with team mates Sarah Inglis, Mhairi Inglis and Edel Mooney following their silver medal run in the 2009 Road Relays.

Suzanne with Zola Budd
Split 1  
02:19:44
Split 2  
03:34:58
Split 3  
04:20:16
Finish Time  
04:49:02